I just took 3 fresh screenshots of the WSO forum (of the Warrior Forum).
Each with a different display option near the bottom.
Specifically for the "From The" setting …
1) Beginning
2) Last Month (i.e. Last 30 Days)
3) Last Week
Here are the screenshots as follows:
1) From The "Beginning"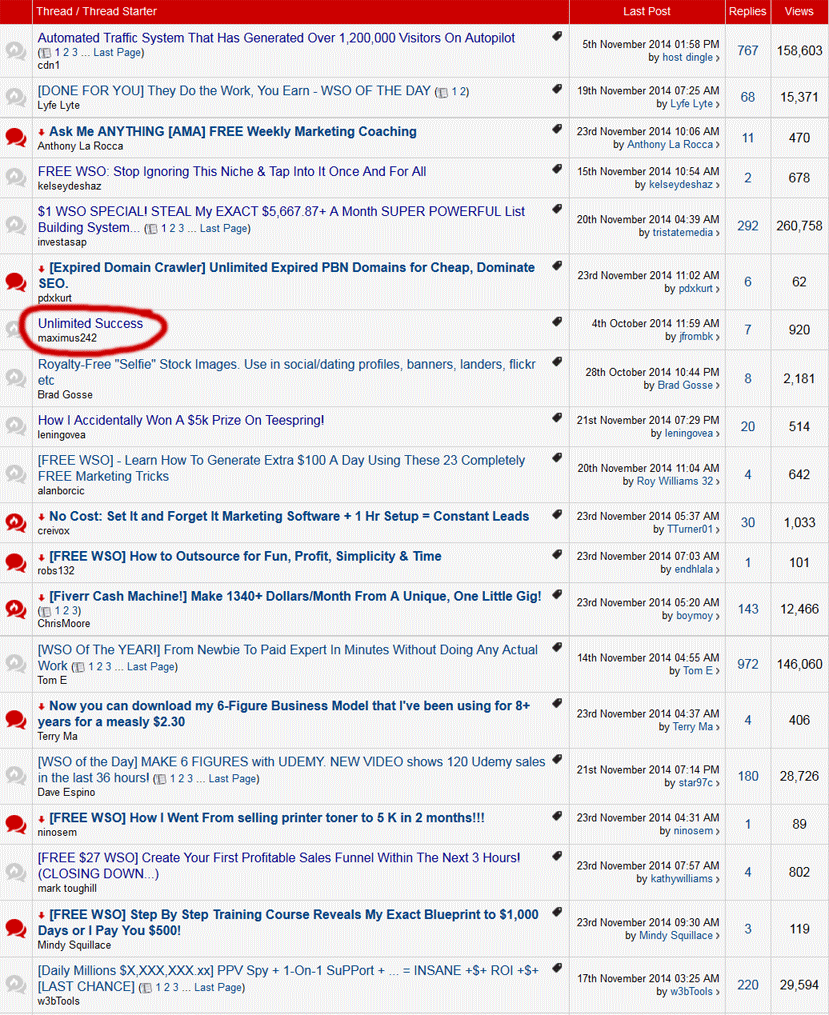 Notice the circled thread "Unlimited Success" disappears off in the 2nd screenshot below?
2) From The "Last Month"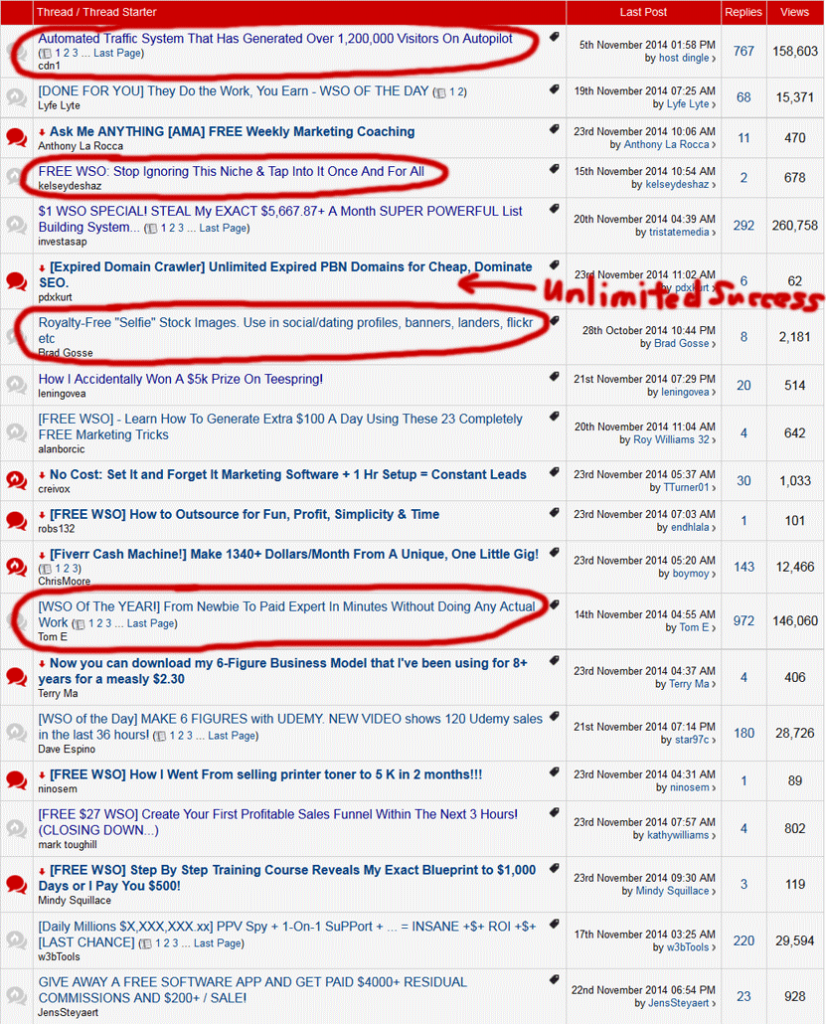 Now notice the 4 circled threads disappear off in the 3rd screenshot? Also, notice the position of where the thread on "Unlimited Success" would be in the original setting of "From The Beginning"?
And finally … what follows is the screenshot with the display option of "From Last Week".
3) From The "Last Week"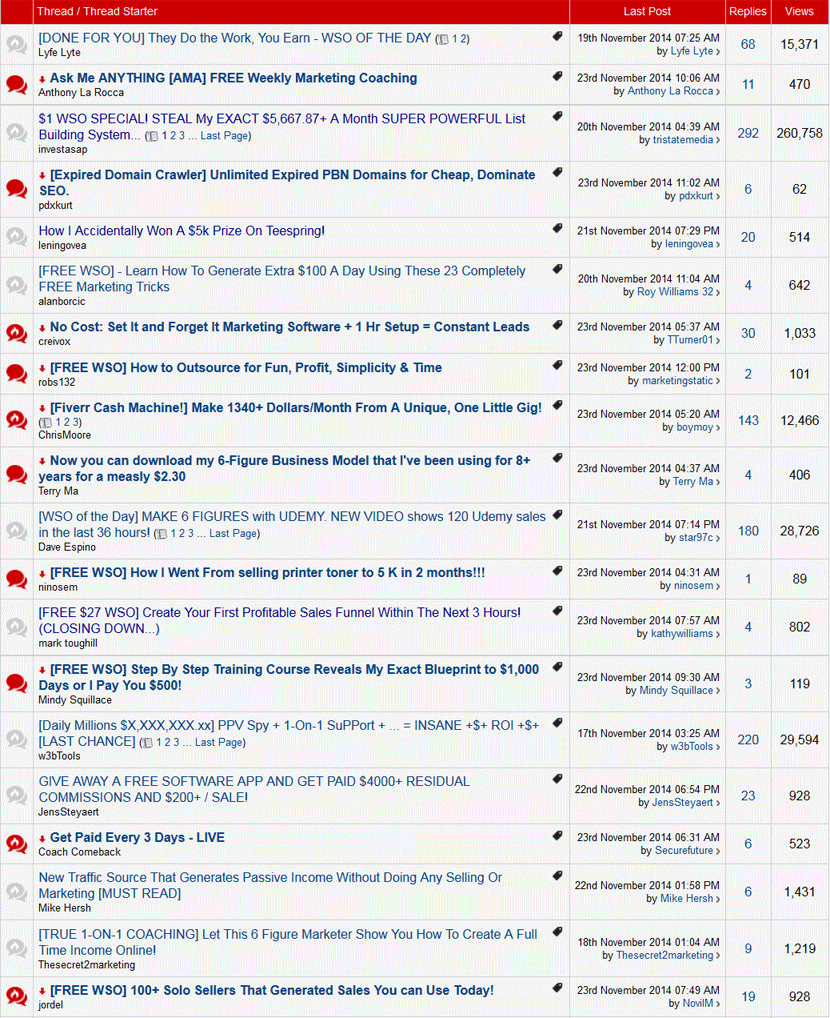 With all these shown, what am I alluding to?
Those that are bumping their WSO threads will either NOT have their threads shown or will have their threads less viewed to members (and visitors) with each successive "From The" display option and that's a real pity.
Here's the solution I'm suggesting …
Instead of bumping WSO threads, create a new WSO thread and either port the relevant content (assuming it's the same offer you're promoting) into it or have a brief writeup to redirect readers to the original WSO thread you have.
This way you still get to show all your new prospects the good feedback and testimonials you've received from your labour.
P.S. The only exceptions seem to be WSO threads that were created a long time ago (probably through an incongruent import / export date / backend setting).
What are your thoughts on this? 🙂